Real Madrid and Paris Saint Germain are European giants who are now keen to improve their squad to compete to become the best team in Europe and win European trophies. Both of these clubs are the richest clubs in the world and also always spend fantastic funds to buy a talented player and according to club criteria. One purchase from Real Madrid is Luka Jovic and also Eden Hazard. While PSG recently managed to get a sharp striker from Inter Milan, Mauro Icardi. But it is often heard that the Neymar transfer case, which is still unclear, even until the transfer market has closed. But for now, that's not all that will be discussed, because this Neymar case has been discussed too much. What is now in the spotlight is that the great goalkeeper from Real Madrid, Keylor Navas, went to the not-so-competitive League, the French League and joined Paris Saint Germain. A few days ago the world of world football transfer was shocked by the transfer of players Keylor Navas and Alphonso Areola. Even though the Costa Rica national goalkeeper has extraordinary caps and also presents the European championship 3 times in a row. However, because Navas felt he had a few minutes of play, he decided to leave in order to get more minutes to play. Plus Real Madrid coach Zinedine Zidane prefers Courtois to be Real Madrid's main goalkeeper. Areola is a talented young goalkeeper from France. Transported to Real Madrid on a one-season loan will add to the ammunition in the Goalkeepers' line, because previously young Real Madrid goalkeepers were loaned to various clubs, such as Lunin and Luca Zidane. But with an agreement like this, will it be beneficial or even detrimental to one of these clubs?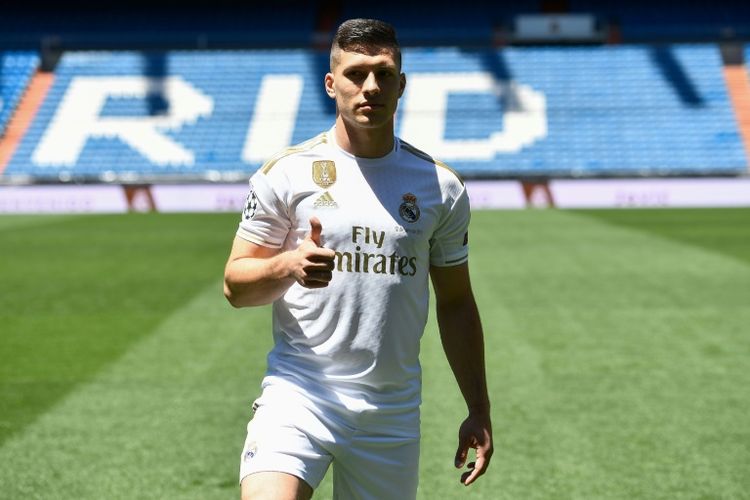 Areola on PSG
Areola was one of PSG's top goalkeepers last season, with a clean sheet percentage of 67% making him one of the best young goalkeepers in the world. Areola has always been a mainstay in the position of the goalkeeper at PSG and always managed to bring his team to victory in the domestic league. Whereas in the European league his record is not too bad because he managed to bring PSG advanced to the Round of 16. The Filipino crossbreed player was also brought to Real Madrid as an option to meet the demand of Keylor Navas and Areola will become the second goalkeeper at Real Madrid. They want to experience young players in Real Madrid. Areola is currently very strong to compete with Courtois, remembering that the Belgian player's ups and downs. Even like that, the Real Madrid coach still wants Courtois to become a mainstay as Goalkeeper, but it doesn't rule out that the areola will be the best choice for real Madrid.
Navas in Los Galacticos or Real Madrid
Keylor Navas was brought to Real Madrid in 2014 from Levante after his neat game at the 2014 World Cup with Costa Rica. Great performance at that time made Real Madrid want to bring Navas and replace the position of the Real Madrid goalkeeper legend, Iker Casillas. With Real Madrid, Navas has an outstanding record and also has a large number of prestigious trophies. Among them is the Spanish La Liga and also the Champions League title 3 times in a row. Keylor Navas has also been named the best goalkeeper in Europe and even in the world. But things have changed when Real Madrid's management bring in Belgian number 1 goalkeeper Thibaut Courtois. It's clear that the main position of Keylor Navas must be taken over by the best goalkeeper at the 2018 World Cup. As a result, Navas lacked playing minutes and wanted to save more playing minutes. Finally, he decided to leave Real Madrid to PSG to get more minutes to play. Keylor Navas' move shocked several Real Madrid players including El Capitano Sergio Ramos, Ramos asked Navas to stay at Real Madrid but the effort did not bear fruit because Navas had intended to leave Real Madrid. It is unfortunate that the best Real Madrid goalkeeper has to leave. Unmitigated PSG signed Keylor Navas until the 2023 season.
With the completion of the transfer from the two players, a question arises, is this transfer mutually beneficial to each other? You could say it is mutually beneficial because Real Madrid got talented young players namely Alphonso Areola and there is no doubt how he works behind the crossbar. PSG actually gets a goalkeeper who is very experienced and also has a myriad of achievements namely Keylor Navas. The statistics of these two players are also not in doubt. Alphonso Areola has clearly seen his potential and soon he will be a substitute for Hugo Lloris who currently still serves as France's main goalkeeper and also the captain of the French national team. sbobet online terpercaya